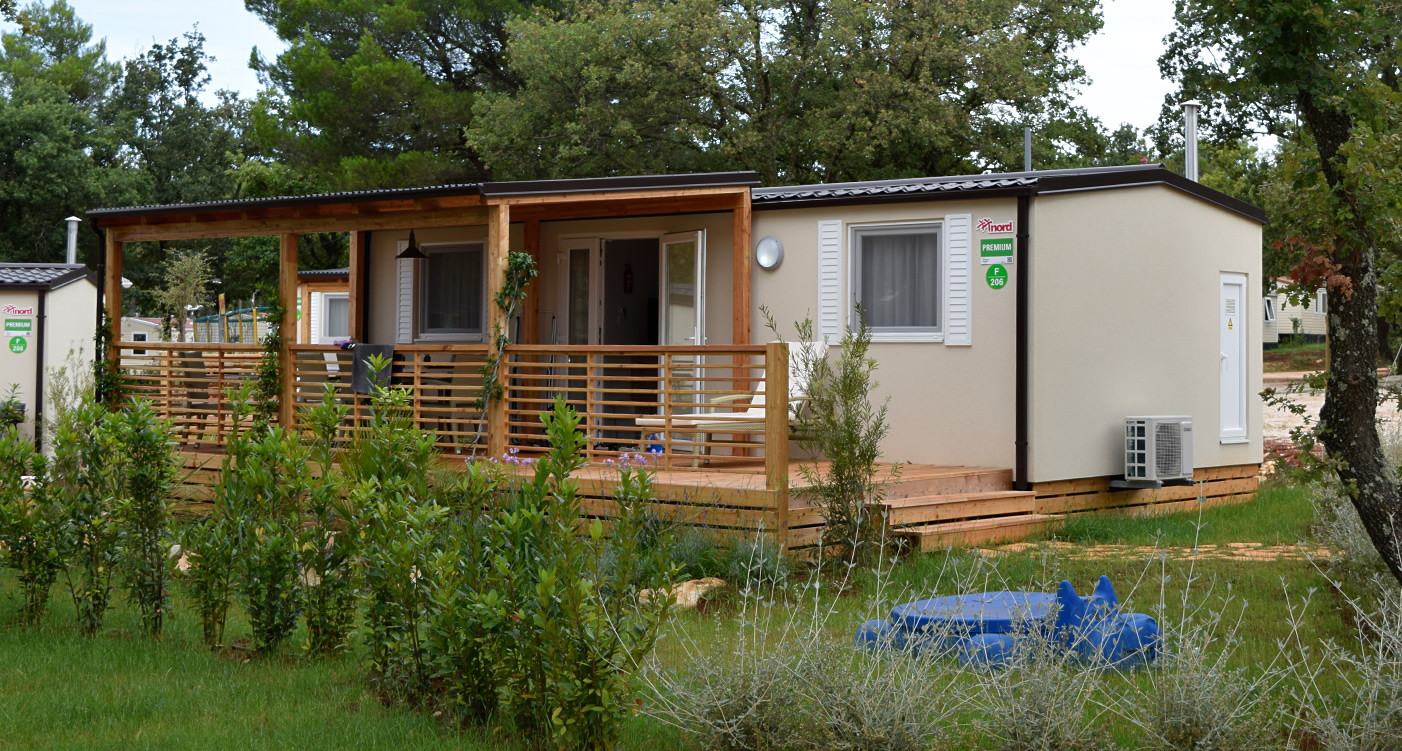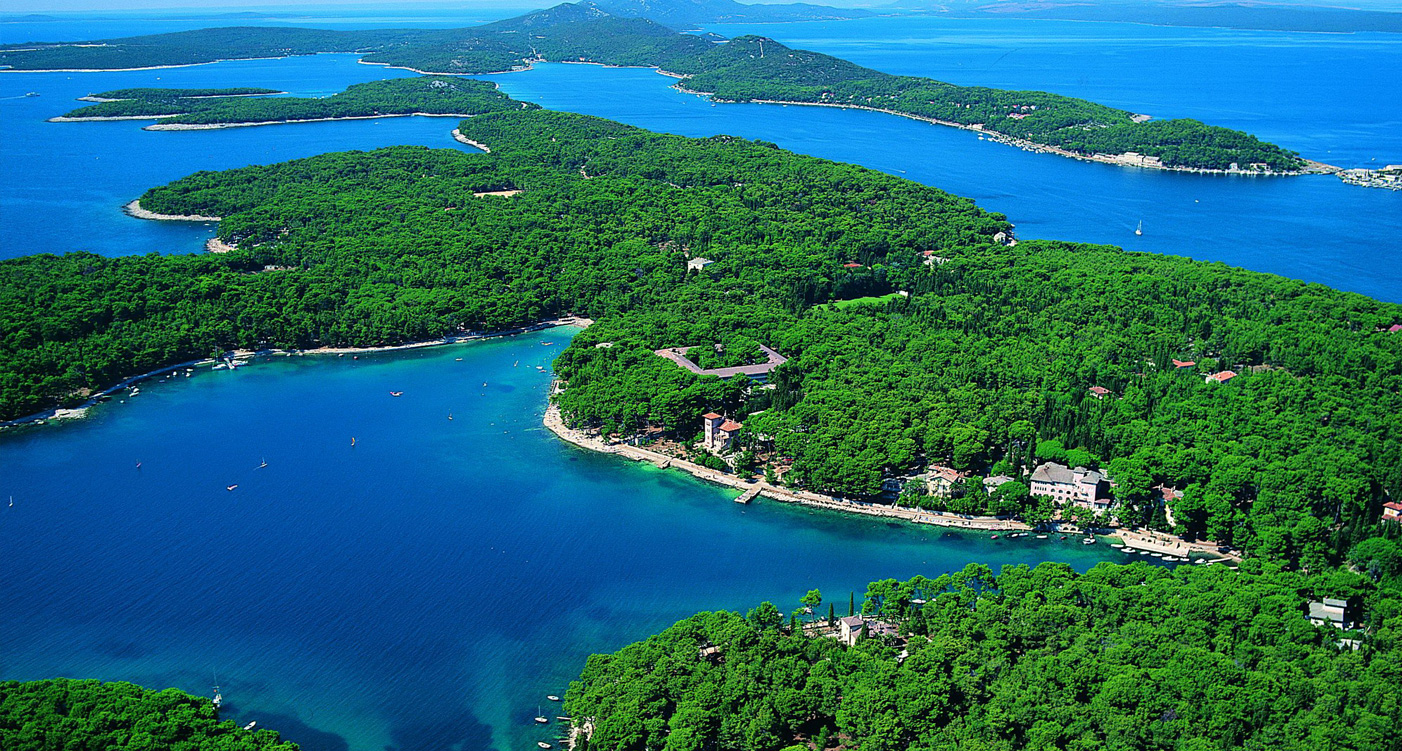 ISLAND LOŠINJ
Island Lošinj is a part of an island group, formed by the islands Cres, Lošinj, Unije, Ilovik, Susak, Vele Srakane and a number of small islands. Larger settlements are Nerezine, Sv. Jakov, Čunski, Mali Lošinj and Veli Lošinj.
Some of the settlements on the island date back 4000 years.
The island boasts a Mediterranean climate with one of the highest number of sunny days.
Due to its specific location, mild Mediterranean climate, many typical plants (dense fir
forests, healing herbs, fragrant citruses, olives, bugenvillas)Lošinj has been recognized as a place for healing respiratory sicknesses, and 1892 Mali and Veli Lošinj were proclaimed climatic sanatorium.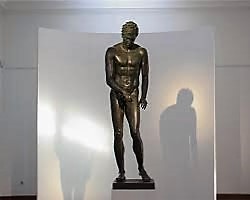 The presence of the protected dolphin species is a sign of the sea water quality of the archipelago.
It is important to mention that there are no poisonous snakes on the island.
In the sea off the island of Orijul, next to Lošinj, an antique figure of Apoxyomenos, a Greek athlete, was found in 1996. This valuable historical found is thought to have been thrown overboard in an ancient storm in order to lighten the carrying ship which was on its way to Italy.
MALI LOŠINJ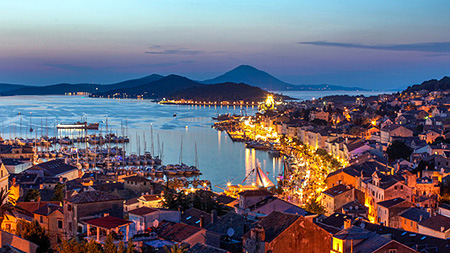 Mali Lošinj is the largest settlement on any of the Croatian islands, rich with cultural, historical and maritime heritage. Town of Mali Lošinj is the administrative center of the western Kvarner region and is a home to more than 8000 people.
The town dates back to the 12. century and owes its present look to the influence of the Austrian-Hungarian Monarchy and the development of maritime activities with an important role of shipbuilding which peaked in the 19. Century.
The picturesque town offers something for everyone's taste. It abandons with coffee shops, restaurants, and hotels while boasting an unique Apoxyomenos Museum, churches, seaside walking paths, hidden beaches, turquoise bays and bicycle routes. To sum it up, you will find all you need to feel well.
Park forest Čikat with it's luxury hotels, reconstructed Austrian villas, magical spots for relaxing along the shore listening tom the melody of waves in the Sunny Bay ( Sunčana uvala ) , is a location worth exploring if you want to discover a new dimension of  the island, enjoying the abundance of colors and scents of the nature as well as the achievements of human spirit manifested in the architectural masterpieces which complete the beauty of the area.
VELI LOŠINJ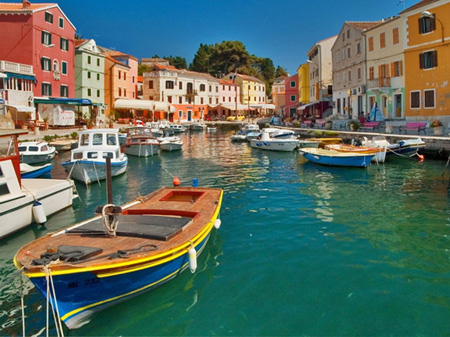 Veli Lošinj is a settlement belonging to the urban  unity of  the town of Mali lošinj.
It was founded in the 14. Century and was known as Velo Selo and constituted at that time the largest community on the island. However the development of Mali Lošinj town eventually surpassed Veli Lošinj which is today a considerably smaller but never the less, beautiful settlement.
Veli Lošinj is dominated by a central port which is surrounded by a picturesque settlement with considerable baroque palaces whose vivid colors give a particular charm to the town.
A number of churches, a citadel and a walking path along the sea shore which opens to great views of the sea are more than enough reasons to take the time to visit this enchanted place.
In the immediate vicinity one finds the Ravenska bay which attracts attention with its beautiful beach and fisherman's quarters rich with atmosphere which relate the feelings of tradition of the people who have committed their lives to the sea and nature.
NEREZINE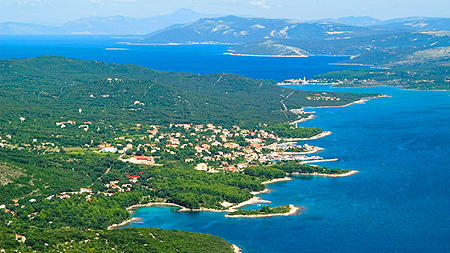 Nerezine is a quaint little settlement situated at the very top of the island Losing, situated at the foot of Osoršćice hills.
The town is dominated by a Franciscan monastery from the XV. Century with its wonderful bell tower and a central square with its cafes and local shops.
This once upon a time fishermen's and seafarer's village was a cradle for many high sea captains throughout history. Gradually it turned to tourism and developed into a small charming jewel which due to it's position, clear seas, beaches and abundance of attractions became an ideal vacation spot for quality holidays.
In the direct surroundings, at a 3 minute walking distance, camp Rapoća offers three new Delta Mobile Homes with 4+2 beds.
OSOR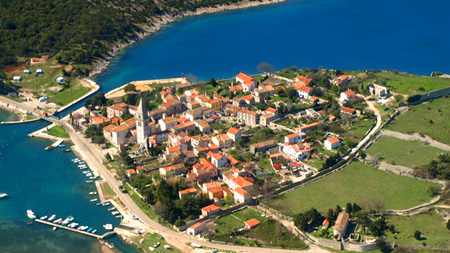 Osor is a settlement rich in historical and cultural heritage at the place where the Islands of Cres and Lošinj used to be connected by a narrow piece of dry land. Since historic times these islands are divided by a canal which today has a bridge which opens for ship transit.
Due to its position at the canal , it developed in Roman times to an important and rich trading and shipping center whose mighty walls still today show its historic importance.
Small in space but rich in history and culture, Osor is a place of beauty and we are pleased to say that our camp Lopari is only 2 km away.
At the camp Lopari which lives with in perfect harmony with the nature and the sea, we offer ten new Delta Mobile Homes with 4+2 beds.